Spacio presents a carefully curated collection of furniture that complements our other offerings and expresses your ideal lifestyle and values. Our furniture combines practicality, aesthetics and sustainability to provide a desirable, comfortable living environment.
The Spacio home features original, minimalist furniture designed to project a timeless elegance. Our high quality pieces are built to last from durable materials that reduce waste, and are easy to clean and maintain. You enjoy enduring contemporary relevance with Spacio.

Join our newslist to learn about
future developments
Thank you.
You'll be the first to hear the news about Spacio.hk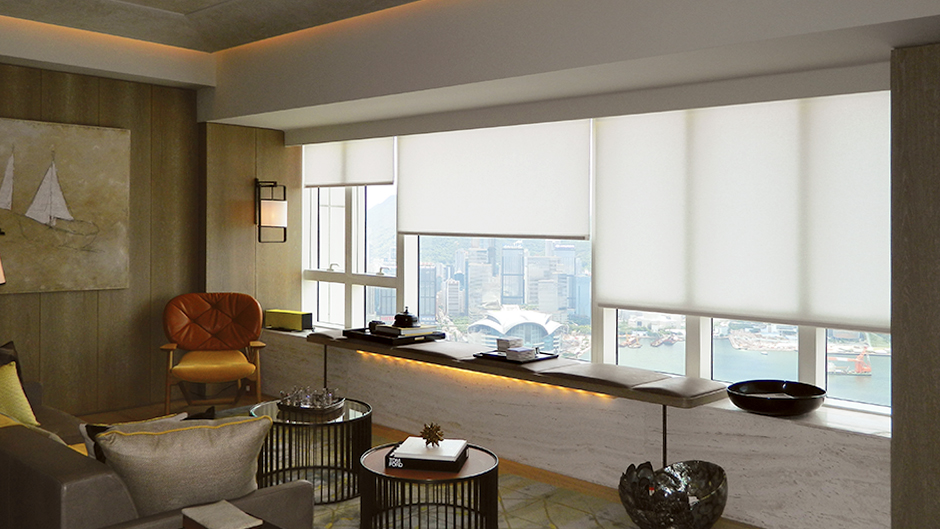 Roller
shades
For privacy, security and energy efficiency, roller shades are an excellent choice. They also have lots of aesthetic potential.
Spacio's wide range of roller shade systems include a large selection of fabrics and designs with varying degrees of transparency, light and heat filtering, and control options.
Manual roller shades
Easily installed, manual roller shades offer excellent value, are operationally smooth and very durable.
Automated and motorised roller shades
These run ultra quiet and align perfectly to maintain a level appearance. They are especially appropriate for panoramic window walls.
Services